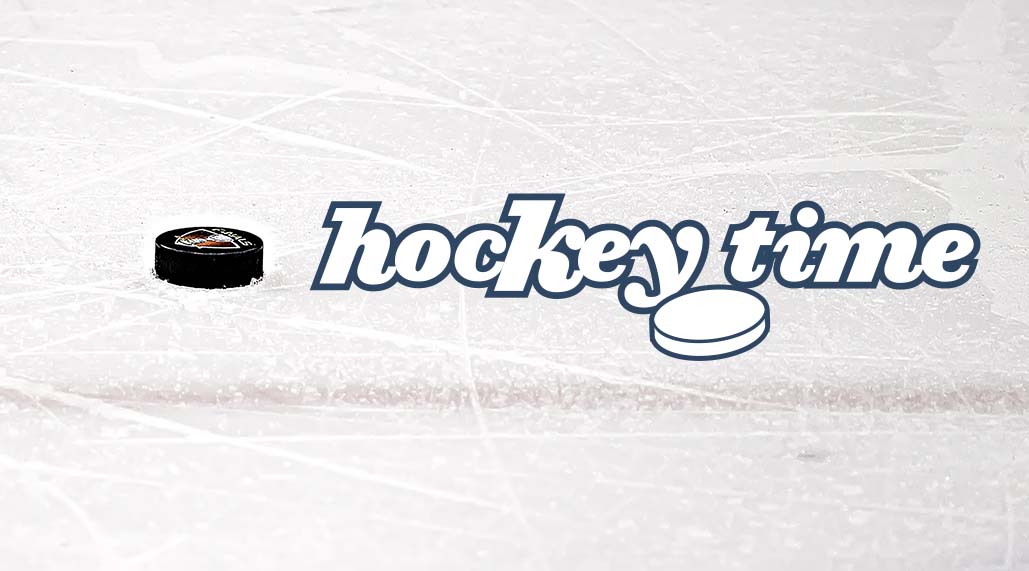 La Hall of Fame dell'IIHF ha inserito sei nuovi volti tra quelli che ogni anno entrano nella "gallery" più prestigiosa dell'hockey internazionale. Tra questi c'è Karyn Bye, tra le prime giocatrici della nazionale americana che negli anni 90 ha aperto la strada dell'hockey femminile tra mondiali e olimpiadi. Nata il 18 maggio 1971 a River Falls (Wisconsin), Bye ha iniziato a giocare con i ragazzi fino all'età di 18 anni e successivamente ha vinto con la nazionale femminile 10 medaglie in altrettante competizioni organizzate dalla IIHF. Con i suoi 5 gol e tre assist in 6 gare gli Stati Uniti vinsero la prima edizione del torneo femminile di hockey alle Olimpiadi, disputatesi a Nagano nel 1998, e con i suoi 6 punti (3+3) in 5 partite le americane conquistarono l'argento a Salt Lake City nel 2002. All'oro olimpico si aggiungono 6 mondiali (1992, 1994, 1997, 1999, 2000, 2001) e due Pacific Women's Championships (1995, 1996). Con la maglia stelle-strisce Bye ha segnato ai mondiali 51 punti  (27 + 24) in 30 partite in un totale di 84 punti (47 + 37) in 51 partite disputate con gli Stati Uniti.

Bye è la quinta donna ad entrare nella Sala della Gloria dopo Cammi Granato (premiata nel 2008, americana), Geraldine Heaney (2008, canadese), Angela James (2008, canadese) e Riikka Nieminen-Välilä (2010, finlandese).
Gli altri giocatori nominati quest'anno dall'IIHF per entrare nella Hall of Fame sono Tord Lundström (Svezia, n. 1945), Bohumil Modry (Rep. Ceca, n. 1916 m. 1963), Ladislav Trojak (Slovacchia, n. 1914 m. 1948), Doru Tureanu (Romania, n. 1954) e Kalevi Numminen (Finlandia, n. 1940). Il premio "Paul Loicq" (che prende il nome dal belga presidente IIHF per 25 anni) è andato al russo Yuri Korolev che succede cronologicamente all'ex coach del Saima, Luo Vairo.
Di seguito l'elenco completo dei giocatori entrati nell'Hall of Fame (da iihf.com)
Born
Inducted
Category
AUSTRIA
Hans Dobida
1929
2007
Builder
Josef Puschnig
1947
1999
Player
Walter Wasservogel
1919
1997
Builder
BELGIUM
Paul Loicq
1888
1997
Builder
CANADA
Father David Bauer
1924
1997
Builder
Roger Bourbonnais
1942
1999
Player
Mike Buckna
1913
2004
Builder
Wayne Gretzky
1961
2000
Player
Geraldine Heaney
1967
2008
Player
William Hewitt
1875
1998
Builder
Derek Holmes
1939
1999
Builder
Fran Huck
1945
1999
Player
Angela James
1964
2008
Player
Marshall Johnston
1941
1998
Player
Gordon Juckes
1914
1997
Builder
Dave King
1947
2001
Builder
Bob LeBel
1905
1997
Builder
Mario Lemieux
1965
2008
Player
Vic Lindquist
1908
1997
Player
Barry MacKenzie
1941
1999
Player
Seth Martin
1933
1997
Player
Jackie McLeod
1930
1999
Player
Terry O'Malley
1946
1998
Player
Gordon Renwick
1935
2002
Builder
Harry Sinden
1932
1997
Player
Harry Watson
1898
1998
Player
CZECH REPUBLIC
Quido Adamec
1924
2005
Referee
Vladimir Bouzek
1920
2007
Player
Vlastimil Bubnik
1931
1997
Player
Ludek Bukac
1935
2007
Builder
Josef Cerny
1939
2007
Player
Jaroslav Drobny
1921
1997
Player
Karel Gut
1927
1998
Player
Ivan Hlinka
1950
2002
Player
Jiri Holecek
1944
1998
Player
Jiri Holik
1944
1999
Player
Vladimir Kostka
1922
1997
Builder
Oldrich Machac
1944
1999
Player
Josef Malecek
1903
2003
Player
Vladimir Martinec
1949
2001
Player
Bohumil Modry
1916
2011
Player
Vaclav Nedomansky
1944
1997
Player
Frantisek Pospisil
1944
1999
Player
Miroslav Subrt
1926
2004
Builder
Jan Suchy
1944
2009
Player
Frantisek Tikal
1933
2004
Player
Vladimir Zabrodsky
1923
1997
Player
DENMARK
Jorgen Hviid
1916
2005
Builder
FINLAND
Timo Jutila
1963
2003
Player
Matti Keinonen
1941
2002
Player
Jari Kurri
1960
2000
Player
Harry Lindblad
1912
1999
Builder
Pekka Marjamaki
1947
1998
Player
Riikka Nieminen-Välilä
1973
2010
Player
Kalevi Numminen
1940
2011
Builder
Lasse Oksanen
1942
1999
Player
Esa Peltonen
1947
2007
Player
Goran Stubb
1935
2000
Builder
Jorma Valtonen
1946
1999
Player
Juhani Wahlsten
1938
2006
Player
Unto Wiitala
1925
2003
Referee
Urpo Ylonen
1943
1997
Player
FRANCE
Philippe Bozon
1966
2008
Player
Jacques Lacarriere
1906
1998
Player
Louis Magnus
1881
1997
Builder
GERMANY
Rudi Ball
1910
2004
Player
Dieter Hegen
1962
2010
Player
Heinz Henschel
1920
2003
Builder
Gustav Jaenecke
1908
1998
Player
Udo Kiessling
1955
2000
Player
Josef Kompalla
1936
2003
Referee
Erich Kuhnhackl
1950
1997
Player
Hans Rampf
1931
2001
Player
Dr. Gunther Sabetzki
1915
1997
Builder
Alois Schloder
1947
2005
Player
Xaver Unsinn
1929
1998
Builder
Joachim Ziesche
1939
1999
Player
GREAT BRITAIN
Bunny Ahearne
1900
1997
Builder
Carl Erhardt
1897
1998
Player
Peter Patton
1876
2002
Builder
HUNGARY
Gyorgy Pasztor
1923
2001
Builder
Laszlo Schell
1948
2009
Referee
ITALY
Enrico Calcaterra
1905
1999
Builder
JAPAN
Shoichi Tomita
1936
2006
Builder
Tsutomu Kawabuchi
1925
2004
Builder
Yoshiaki Tsutsumi
1934
1999
Builder
LATVIA
Helmuts Balderis
1952
1998
Player
Arturs Irbe
1967
2010
Player
NORWAY
Tore Johannessen
1922
1999
Builder
POLAND
Henryk Gruth
1957
2006
Player
ROMANIA
Eduard Pana
1944
1998
Player
Doru Tureanu
1954
2011
Player
RUSSIA
Veniamin Alexandrov
1937
2007
Player
Vsevolod Bobrov
1922
1997
Player
Arkady Chernyshev
1914
1999
Builder
Vitaly Davydov
1939
2004
Player
Igor Dimitriev
1941
2007
Builder
Vyacheslav Fetisov
1958
2005
Player
Anatoli Firsov
1941
1998
Player
Yuri Karandin
1937
2004
Referee
Alexei Kasatonov
1959
2009
Player
Valeri Kharlamov
1948
1998
Player
Viktor Konovalenko
1938
2007
Player
Vladimir Krutov
1960
2010
Player
Viktor Kuzkin
1940
2005
Player
Igor Larionov
1960
2008
Player
Konstantin Loktev
1933
2007
Player
Sergei Makarov
1958
2001
Player
Alexander Maltsev
1949
1999
Player
Boris Mayorov
1938
1999
Player
Boris Mikhailov
1944
2000
Player
Vladimir Petrov
1947
2006
Player
Alexander Ragulin
1941
1997
Player
Nikolai Sologubov
1924
2004
Player
Andrei Starovoitov
1915
1997
Builder
Vyacheslav Starshinov
1940
2007
Player
Anatoli Tarasov
1918
1997
Builder
Viktor Tikhonov
1930
1998
Builder
Vladislav Tretyak
1952
1997
Player
Valeri Vasiliev
1949
1998
Player
Alexander Yakushev
1947
2003
Player
Vladimir Yurzinov
1940
2002
Builder
SLOVAKIA
Vladimir Dzurilla
1942
1998
Player
Josef Golonka
1938
1998
Player
Ladislav Horsky
1927
2004
Builder
Jan Starsi
1933
1999
Builder
Peter Stastny
1956
2000
Player
Ladislav Trojak
1914
2011
Player
SLOVENIA
Ernest Aljancic Sr.
1916
2002
Player
Rudi Hiti
1946
2009
Player
SWEDEN
Curt Berglund
1923
2003
Builder
Sven Bergkvist
1914
1999
Player
Lars Bjorn
1931
1998
Player
Ove Dahlberg
1931
2004
Referee
Rudolf Eklow
1904
1999
Builder
Rickard Fagerlund
1937
2010
Builder
Arne Grunander
1918
1997
Builder
Bengt-Ake Gustafsson
1958
2003
Player
Anders Hedberg
1951
1997
Player
Leif Holmqvist
1942
1999
Player
Tomas Jonsson
1960
2000
Player
Hakan Loob
1960
1998
Player
Tord Lundstrom
1945
2011
Player
Mats Naslund
1959
2005
Player
Kent Nilsson
1956
2006
Player
Nisse Nilsson
1936
2002
Player
Ronald Pettersson
1935
2004
Player
Thomas Rundqvist
1960
2007
Player
Borje Salming
1951
1998
Player
Ulf Sterner
1941
2001
Player
Roland Stoltz
1931
1999
Player
Arne Stromberg
1920
1998
Builder
Sven Tumba
1931
1997
Player
SWITZERLAND
Ferdinand Cattini
1916
1998
Player
Hans Cattini
1914
1998
Player
Jakob Kolliker
1953
2007
Player
Cesar Luthi
1930
1998
Builder
Bibi Torriani
1911
1997
Player
UKRAINE
Anatoli Khorozov
1925
2006
Builder
UNITED STATES
Art Berglund
1940
2008
Builder
Herb Brooks
1937
1999
Builder
Walter Brown
1905
1997
Builder
Walter Bush Jr
1929
2009
Builder
Karyn Bye (-Dietz)
1971
2011
Player
Bill Christian
1938
1998
Player
Bill Cleary
1934
1997
Player
Gerry Cosby
1909
1997
Player
Jim Craig
1957
1999
Player
Mike Curran
1944
1999
Player
Cammi Granato
1971
2008
Player
Mark Johnson
1957
1999
Player
Jack McCartan
1935
1998
Player
John Mayasich
1933
1997
Player
Lou Nanne
1941
2004
Player
Bob Ridder
1919
1998
Builder
Jack Riley
1920
1998
Builder
Hal Trumble
1926
1999
Builder
Thayer Tutt
1912
2002
Builder
PAUL LOICQ AWARD WINNERS
Wolf-Dieter Montag
GER
1998
Roman Neumayer
GER
1999
Vsevolod Kukushkin
RUS
2000
Isao Kataoka
JPN
2001
Pat Marsh
GBR
2002
George Nagobads
USA
2003
Aggie Kukulowicz
CAN
2004
Rita Hrbacek
AUT
2005
Bo Tovland
SWE
2006
Bob Nadin
CAN
2007
Juraj Okolicany
SVK
2008
Harald Griebel
GER
2009
Lou Vairo
USA
2010
Yuri Korolev
RUS
2011